A great pub walk starting from the Alice Lisle in Rockford. The easiest way to get to Rockford is from the A338 Ringwood-Salisbury road, turning off at the sign for Ellingham Lakes follow the lane towards Moyles Court, over the cattle grid, keeping right handed to cross a small bridge. At the T junction turn right and the Alice Lisle is about a quarter of a mile on the right. Parking is around the green.
From this very nice pub with donkeys roaming free on the green, walk back to the road and turning left you will notice the Avon Valley Way path, follow this and continue as it re emerges onto the road. Soon you will see a ford and small footbridge, turn left here to pass Moyles Court School.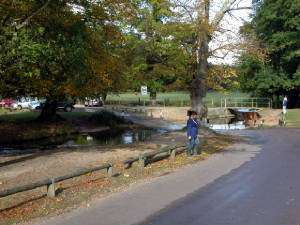 The Avon Valley Path is soon signposted on your right, follow this path but at the top of the field turn right to take a path through Newlands Plantation and then along the ridge. You then descend the boggy path to your right and cross the little footbridge over Dockens Water eventually emerging onto a lane.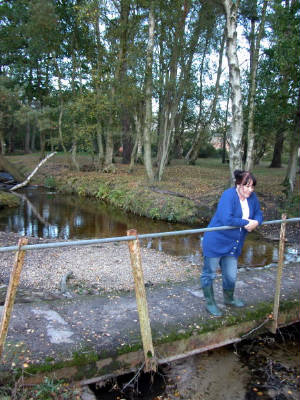 Turn left onto the lane and follow it's serpentine course as it weaves it's way between Digden Bottom and Rockford Common towards Appleslade Bottom. On the right is the entrance to the Appleslade Inclosure car park, enter the car park and continue along the gravel track, straight on into the woods keeping a lookout for the pigs that roam wild here.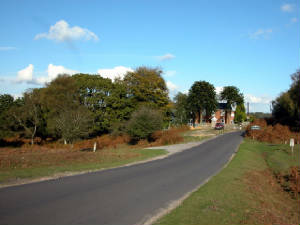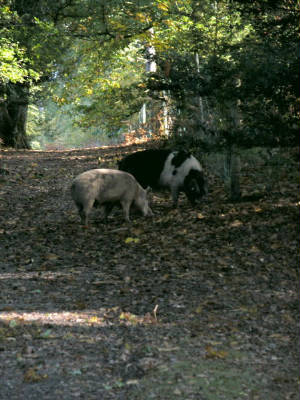 Continue through Appleslade Inclosure passing between two wooden posts into Red Shoot Wood. Immediately you enter the wood, head for the open skies of Red Shoot Plain on your right. Keep the wood to your left as you skirt it's edge.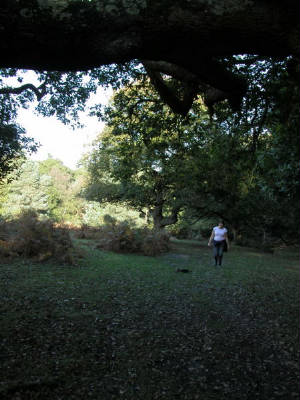 Soon you are on a broad green track skirting Great Linford Inclosure on the left. The track then merges with a gravel, then tarmac then gravel again track and a large white semi detached house pokes out from the trees ahead and to the left.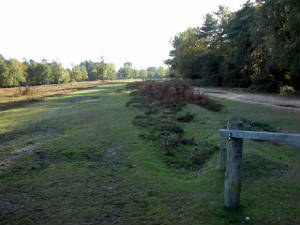 At the junction of tracks do not head towards the house, continue straight on towards the cattle grid before which is a tiny tarmac lane on the right follow this all the way, passing large houses set well back, farms and cottages as it heads toward the hamlet of Highwood eventually ending at a T junction. Linbrook Almshouses are on your right, turn right here and follow the lane which hugs the lakeside all the way back to the pub and your car.
This is a great walk for nature lovers with lots of views plant and wildlife, here's a few extra pics.