From the M27 junction 5, follow Wide Lane/ Southampton Rd, into Eastleigh. After passing the railway station, at the roundabout, take the 4th exit, signposted Bishopstoke.Cross the railway bridge, following Bishopstoke Rd / Fair Oak Rd towards Fair Oak. In half a mile on the right is The River Inn, which you could use as a starting point for this walk. Alternately carry on another half mile passing a convenience store on the right, take the next turning right, signposted, Local Shops. Find a place to park near the Welcome Inn, the main starting point for this walk.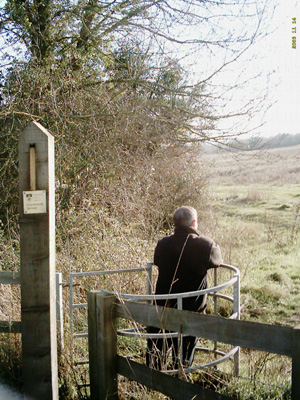 Walk back along the main road toward Eastleigh. Just before The River Inn on the left, you must pass through a kissing gate onto a rough track. Follow this into the field keeping the stream and the whitewashed wall of the once Manor Farm house to your left. Your path skirts the stream and the edge of some houses, until turning sharp right mirroring the watercourse.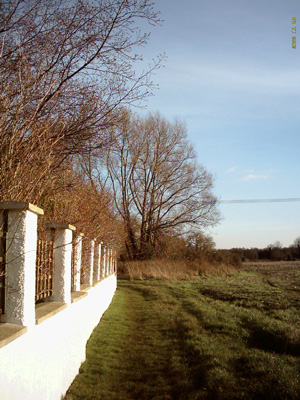 In a short while, after an impressive stand of tall feathery reeds, bear left through the field, heading toward woodland, at it's border with yet another stream, bear right, and cross the footbridge, a few yards ahead into the woods . Take the path to your right, along it's well defined, ( and yellow arrowed), route, through the watery wood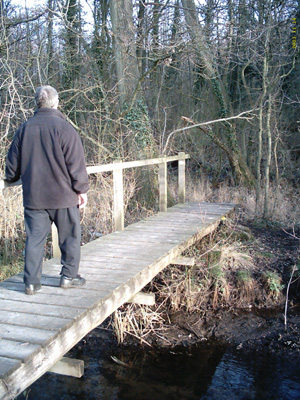 The woods here are usually damp under foot, but in the winter can resemble a Mississippi bayou, the path however stays reasonably passable. Soon you will reach a long single plank boardwalk, and exit the wood onto the lane at West Horton Farm.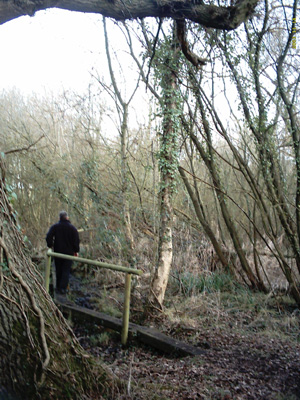 Turn left and walk back along the lane, as it skirts the watery wood, the odd paddock, and finally emerges past some pleasant housing, back at your starting point, The Welcome Inn. OR for the River Inn turn left toward Eastleigh.